Data Backup or Transfer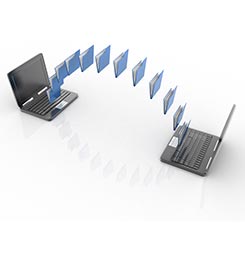 Do you have sufficient resources and platforms for computer data recovery? Have you created back-up to avoid any potential data loss? For a single computer, it may be an easy task but for organizations, educational institutes and similar other offices, you need expert hand for computer data recovery and back-up. Fortunately, we understand the importance of computer data backup and recovery, and offer complete services and solutions for this.
Manhattan Computer Services offer comprehensive computer cata recovery and back-up services. We are making all efforts to provide you precise solutions. Our data hardware engineers and networking experts are well aware of all the potential problems and are trained and experienced in diagnosing issues successfully and fix the problem to with no chances of any fault and make sure our valued customers are fully satisfied.
Especially for IT companies and those domains that are very much dependents on IT, it is essential to have sufficient data recovery sources along with back-up. With us, you will get data recovery and back-up with some added features that include:
Full System backup, file backup, Mac OS X Backup
Windows Backup and Backup of other Operating Systems
Server specific backup, exchanging server, internet based backup
We also realise the importance of your stored data and the numerous memories attached to it. We strive to widen your smile by keeping your photos and videos intact. Thus, our techs will help you out to transfer your files from one computer to another.
Backing up data to a CD or DVD - up to 10 GB
Backing up data to an external hard drive
Backing up data to the cloud
This service does not include data recovery from damaged drives
Our staff is well aware of the fact that quick recovery is essential. We help you recover from back-ups and save from damaged storage drives and also offer contract base services. There will not be any hidden charges for these services. So feel free to make a call or fill in online query form and you will get the precise back-up and data recovery.